Technical document translation services are provided in English, Japanese, Korean, Chinese, Russian, German, Laotian, Thai, … .totally around 30 languages in the world. Specialized in two-way language translation: English <-> Japanese translation, English <-> Chinese translation; English <-> Korean translation; English <-> Russian translation; English <-> Thai translation; English <-> Lao translation, English <-> Russian translation; English <-> German translation,….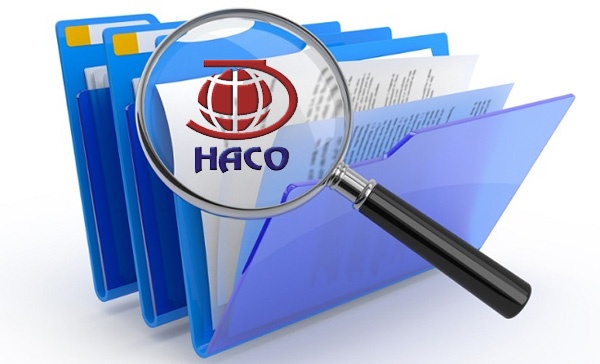 10 REASONS TO CHOOSE HACO
1. WE ALWAYS FOLLOW THE JAPANESE STANDARD TRANSLATION PROCESS QUALIFIED FOR ISO 9001-2008
2. HACO IS AN WELL-KNOWN TRANSLATION BRAND ON THE DOMESTIC AND INTERNATIONAL MARKET:
3. EXPERIENCE IN TRANSLATION FOR NEARLY 20 YEARS
4. HIGH-SPEED TRANSLATION, PROCESSING 100,000 WORDS / DAY – ON SCHEDULE WHENEVER CUSTOMERS NEED;
5. EXPERIENCED TEAM OF EXPERTS WITH PROFESSIONAL TRANSLATION TEAM – WITH LOCALIZATION FACTORS; Combined With TRANSLATION SOFTWARE SUCH AS TRADOS, TRANSLATION MEMORY … SAVING COSTS, ENSURING THE HIGHEST TRANSLATION QUALITY.
6. SERVICE PACKAGE, QUALITY PROFESSIONAL SERVICE, 24/7 DEDICATION.
7. COMPETITIVE PRICE – FLEXIBLE PAYMENT
8. 100% CONFIDENTIALITY
9. MODERN TECHNOLOGY
10. HACO – MULTILINGUAL TRANSLATION – GLOBALIZATION
TECHNICAL DOCUMENTS INCLUDE:
Translation of specialized technological documents
Translation of mechanical engineering, machinery and equipment documents
Translation of automotive documents
Translation of hydraulic engineering documents
Translation of optical documents
Translation of aviation electronics documents
Translation of marine engineering documents
Translation of copyright and patent documents
Translation of shipbuilding documents
Translation of mechanical and engineering documents
Translation of aerospace documents
Translation of construction documents
Translation of medical engineering documents (equipment/hardware)
Translation of telecommunication documents
Translation of digital image diagnostic documents
Translation of mobile radio (GSM) documents
Translation of television documents (broadcast technology)
Translation of electrical engineering documents
Translation of nuclear power documents
Translation of science and physic documents
Translation of energy conservation documents
Translation of oil and gas documents
Translation of water filtration documents
OUTSTANDING CHARACTERISTICS OF TECHNICAL DOCUMENTS:
Technical translation is a difficult and complicated subject, it covers a lot of specialties, and appears everywhere in social life. Some technical subjects can be listed here:
– Catalog introducing products of machines, equipment, operating processes, etc.
– Technological production line, technology transfer, etc.
– Machinery and equipment for the industries: Construction of bridges and roads, civil construction, construction of factories and equipment in banking, healthcare, offices, etc.
– Cement plant engineering, papermaking, electricity production, etc.
With the nature of technical translation, it must be accurate to the smallest details. Ensure absolute accuracy.
HACO Translation has experience in translating thousands of technical translation projects, with the number up to thousands of pages for an intensive project such as Mong Duong Power Project, Dong Banh Cement Project, Elevated Highway Projects, etc. HACO Translation has translated with PRESTIGE, QUALITY, FASTNESS & ABSOLUTELY SECURITY. Bring customers the experience with a professional translation service, perfect, accurate to every sentence, every word, etc. Especially, with the technical process of interleaving closely to every stage in the process of reviewing the translation, as well as the translation content, the best technical translation product will satisfy customers with projects of up to billion dongs of translation fee.
With the 8-step technical translation process for technical translation at HACO Translation Project Department:
1. After receiving the document, Technical Translation Project Manager will analyze – grasp an overview of the document to categorizing the difficulty levels of documents at level 1, 2, 3, etc.
2. The Coordinating Division selects staffs with the right expertise and experience in technical translation, responsibility and enthusiasm in technical translation;
3. The Project Manager creates a detailed wordlist for documents up to each specialized word which is the key word in the technical document, repetitive phrases and sentence transition sentences for unified whole text. Then, he/she will send it to the Customer Service Department to cooperate in processing to produce a standard wordlist that meets the specialty of the technical translation documents required and desired by the customer;
4. Carry out the distribution of translation documents for each translation unit in the spirit of thoroughly using the standardized wordlist of documents;
5. The Coordination Department synthesizes documents together with formatting for the first time;
6. The Project Manager edits documents closely follow the standard wordlist, unified sentence words, paragraph transitions and sentence transitions throughout the entire technical translation project from the beginning to the end. Create a unified whole in all technical documents.
7. The Coordination Department does the forming of the document for the last time, consistent with the format of the original document and precise in paragraphs and images;
8. Deliver the document to the customer on schedule and ensure the document security.
Ensure detailed, meticulous, and accurate to each term and vocabulary, specific technical documentation for technical specialties.
1. Industries of Bridges, Tunnels, Roads, Ports, Electricity, Hydroelectricity, Post Offices, Hospitals, Line Works, Substation, Technology, Mining, Geology, Soil, Water, Air Environment, etc.
2. Construction industry: Translation of technical drawings, construction measures, project explanations, estimates, notarized translation of contracts, notarized translation of financial statements, notarized translation of acceptance records, etc.
3. Commercial services of supplying industrial equipment and machines: Translation of product manuals, contract notarized translation, certified translation of quality, notarized translation of origin, catalog, notarized translation of authorization of manufacturer, etc.
4. Technological industry: includes technical materials of Mining, Geology, Mineral Resources such as Mining, Mining Machines and Equipment, Construction of Underground and Mining Works, Mechanical – Electrical Mining, Electrical and Electronic Engineering, Electrical mine gasification, oil and gas enterprise automation, geophysics, geochemistry, paleontology, mineralogy, sedimentary engineering, engineering geology, geotechnical engineering, drilling – oil extraction, Exploration – prospecting drilling, oil and gas equipment and constructions, Petroleum geology, petrochemical refining, Geodetic technology, Mineral sorting technology, etc. Environmental engineering technology, solid waste treatment, gas, water, toxic waste, industrial waste treatment, biotechnology, fisheries, plants and animals, biochemical technology, pharmaceutical chemistry, biomedical, microbiology, nano, food technology, etc.
5. Mechanical engineering, industrial machinery, automatic parking systems, cars, trucks, specialized vehicles in construction and industry, such as certificate of origin, certificate of origin, catalog of instructions for assembly, operation, maintenance, storage, specifications, standards, etc.
6. In addition, the specialization also includes technical documents in electronics and telecommunications industry such as instruction on installation, operation, maintenance, operation monitoring and optimization of telecommunication network system, telecommunications software, and information technology.
The process of translating and processing documents of customers at HACO Translation has been conducted scientifically and professionally. We take our material seriously with our customers through the following steps:
Strict translation process at HACO includes 8 steps:
Step 1: Analyze the project
Document is divided into sub-chapter, determined the specialty as well as the level of difficulty of each sub-chapter.
Step 2: Select project personnel
This step is especially important. The choice of the right translator, particularly the project manager, expert will determine 80% of the success of a translation project.
Step 3: Set up wordlist delivered to project translators
To ensure consistency of specialized words, repeated words and phrases.
Step 4: Conduct translation
All translation specialists are connected smoothly via network connection, telephone, online, skype … during the translation process to create consistency in the translation content and to ensure optimal translation quality and complete translation schedule in the shortest time.
Step 5: Proofreading
This is an indispensable step which aims to unify the term and quality of translation in the most perfect way.
It depends on the level of depth and accuracy of the Project Manager or the document editor.
Step 6: Formatting
To create the professionalism, the translated documents must have the same format structure as the original documents.
Step 7: Browse the project
In order to avoid negligence in the process of formatting documents, the Project Manager and the Experts will finally check both content and format before delivering to customers.
Step 8: Document privacy
After handing the translated documents to the customer. The project manager is the person who keeps the document in the server which is protected by password and will be erased in 10 days (if requested by the customer).
Privacy Policy
HACO has a good security system, ensuring that customers' documents are not disclosed. Requirements that collaborators and employees need to comply with:
1. Do not contact directly / indirectly with organizations / individuals related to translated documents / projects.
2. Do not disclose any content in the translated document to anyone;
3. After completion, must transfer all documents (originals and translations) to the company;
4. Within 7 days after transferring documents to the Company, all data on the computer (or draft) must be deleted / destroyed if no amendment is required.
5. Translated documents delivered one week overdue by collaborator will be considered invalid.
6. All information of collaborators is kept confidential, not provided to partners or other services, especially mail advertising companies which would send junk mail.
7. HACO will not send advertisement to the list of partners after the translation contract ends.
8. In term of finance, HACO accountant ensures the contract settlement according to the provisions of the enterprise financial system.
3. Service quotes
After reviewing customer documents, information will be transmitted to the Sales Department to be able to make a quote to customer.
There are three types of quotes:
a. Quotes over the company counter
b. Quotes by email
c. Quotes by phone
If the customer agrees with the price quoted by our company, the document will be transferred to the Project Department and inform the return schedule to the customer.
The calculation is as follows:
a. Translation fee:
Calculated according to the number of words (300 words / page) x unit price = Total translation fee
Calculated according to the number of original pages (in case words cannot be counted)
+ The number of words ≤ 300 words shall be counted as 1 A4 page
+ The number of words ≥ 300 words shall be counted as 1.5 or 2 A4 pages
Our translation fee includes correction as to original format, proofreading, and product warranty for 3-6 months. Customers do not have to pay any other fees.
4. Translation of documents
Upon completion of the quotation, the client's documents will be forwarded to the appropriate translator and with deadline for processing time. Translators can be direct staff of the company or collaborators. After receiving the translation, the project management staff of the company will conduct checks and proofread for the translations to match the content and format as well as word errors.
5. Return documents and receive feedback from customers
The completed document will be returned to the customer on the pre-appointed time. The sales staff of our company will seek customer feedback on the company's services. In case the customers do not work directly, they can provide feedbacks on the company's website. These feedbacks will be summarized and reported to the company's director.
6. Privacy policy and warranty
a. Privacy policy: Our Company always has a privacy policy for customer documents. Your documents are absolutely not disclosed to third parties.
b. Warranty: HACO's products are warranted within 6 months in any form (such as additional notarization, soft copy of the translation, or errors correction of the translation …)
Come to HACO, customers will benefit the optimal language solution, with technical translations:
1. The content of the translation is 100% technically accurate;
2. On-Time service;
3. Absolute confidentiality of translation documents;
4. Professional service;
5. Lifetime warranty;
6. Best prices, flexible payments.
HACO COMMITS 100% REFUND
IF THE ABOVE STATEMENTS ARE NOT TRUE
Please contact us to have a perfect translation:
Address: No. 2/68 Nguy Như Kon Tum – Nhan Chinh – Thanh Xuan – Hanoi
Tel: (+84) 435543604 Hotline: (+84) 983820520 _ (+84) 982045522
Email: hanoi@dichthuathaco.vn _ vietnamese@dichthuathaco.vn