Profile of Study translation services are provided in English, Japanese, Korean, Chinese, Russian, German, Laotian, Thai, … .totally around 30 languages in the world. Specialized in two-way language translation: English <-> Japanese translation, English <-> Chinese translation; English <-> Korean translation; English <-> Russian translation; English <-> Thai translation; English <-> Lao translation, English <-> Russian translation; English <-> German translation,….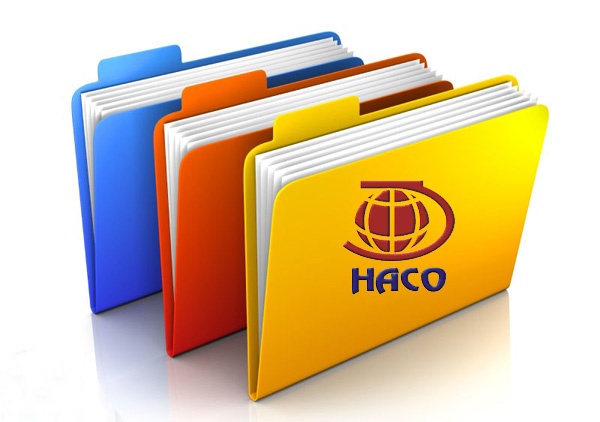 10 REASONS TO CHOOSE HACO
WE ALWAYS FOLLOW THE JAPANESE STANDARD TRANSLATION PROCESS QUALIFIED FOR ISO 9001-2008
HACO IS AN WELL-KNOWN TRANSLATION BRAND ON THE DOMESTIC AND INTERNATIONAL MARKET:
EXPERIENCE IN TRANSLATION FOR NEARLY 20 YEARS
HIGH-SPEED TRANSLATION, PROCESSING 100,000 WORDS / DAY – ON SCHEDULE WHENEVER CUSTOMERS NEED;
EXPERIENCED TEAM OF EXPERTS WITH PROFESSIONAL TRANSLATION TEAM – WITH LOCALIZATION FACTORS; Combined With TRANSLATION SOFTWARE SUCH AS TRADOS, TRANSLATION MEMORY … SAVING COSTS, ENSURING THE HIGHEST TRANSLATION QUALITY.
SERVICE PACKAGE, QUALITY PROFESSIONAL SERVICE, 24/7 DEDICATION.
COMPETITIVE PRICE – FLEXIBLE PAYMENT
100% CONFIDENTIALITY
MODERN TECHNOLOGY
HACO – MULTILINGUAL TRANSLATION – GLOBALIZATION
PROFILE OF STUDY TRANSLATION INCLUDED
1. TRANSLATION OF OVERSEAS STUDY DOCUMENTS, STUDENT VISA RECORDS
PRIVACY POLICY AND WARRANTY
Privacy policy: Our company always has a privacy policy for customer documents. The documents are absolutely not disclosed to the third parties.
Warranty: Customers' products will be warranted within 6 months in any form (such as additional notarization, soft copy of the translation, or correcting errors in the translation, etc.)
Translate and complete overseas study documents professionally, make visa profile advice with a 99% success rate
You have spent a long time to learn about and refer to short-term training courses at home and abroad. However, your student visa application will depend on a lot of factors that your course requires, financial capacity to pay for the course, your language ability, etc.
Most people think that you just need to have good financial capacity or good grades to fulfill your dream of studying abroad. Those factors must always be harmonious and reasonable because these are the most important reasons for a foreign representative to issue a visa. The scoring system for foreign visas is always fair, unbiased and is calculated on a clear and transparent scale.
2. COMMON TYPES OF DOCUMENTS TRANSLATED FOR STUDENT VISA APPLICATION
Overseas study documents vary from country to country but this difference is not large. A regular overseas study document must have the following minimum documents:
– Academic records (all shall be translated and notarized)
– University transcript (For attending graduate school) High school transcript (for attending university)
– Postgraduate transcript (if you studied at university in Vietnam)
– High school certificate/University transcript.
– Transcript of TOFEL/IELTS
– Criminal Record Certificate: this is a document of your identity, Vietnam's confirmation of the Crimial Record
–  Study plan, Letter of Recommendation from your former colleagues or teachers, this is also important information for the consulate staff to base on to grant the visa to you.
Moreover, in order for your profile to have outstanding advantages, you can include certificates of merit, extracurricular activities, social activities to assess your ability to integrate into the new environment.
It is worth noting that all documents shall be a certified translation in the language required by the host country (Most of them shall be translated into English). You should also arrange your document in order and scientifically to receive the sympathy of the document reviewer.
3.  NOTARIZED TRANSLATION OF OVERSEAS STUDY DOCUMENTS
Notarized translation of overseas study documents is our daily work, so we can not only speak the language but also provide advice and assistance to those who do not have experience in the paper procedure
Over many years of translating overseas study documents, we have flown the dream of studying abroad for thousands of applicants. With such rich experience, we are confident to be the leading company in the overseas study document translation with leading language experts who are lecturers, professors and doctors working at prestigious universities in the world, having high expertise and in-depth knowledge in this field, full of enthusiasm and always do the work with a high sense of responsibility to meet all the overseas study documents for the UK, France, Australia, the USA, etc.
With a team of well-trained, professional staff, a network of leading experts in law and having in-depth knowledge of passport visa procedures, we have been trusted by our clients over the past years with outstanding advantages in quality, progress, and support services.
4. LIST OF SECTORS SELECTED TO STUDY OVERSEAS
Finance and Accounting, Aeronautical Engineering, Law, Linguistics, Medicine, TESOL, Sociology, Psychology, Civil Engineering, Education, Agriculture, Forestry and Food, Anatomy and Psychology, Architecture, Art, Banking, Finance, Business, Economics, Chemistry, Design, Hospitality, Human Resources, Sports Science, Journalism and Publishing, MBA, Nurse, Nursing, Politics, Computer Science, Fashion and Textile.
5. TRANSLATION OF MULTI-LANGUAGE OVERSEAS STUDY DOCUMENTS
DOCUMENT TRANSLATION
After the quote is agreed, the client's documents will be forwarded to the appropriate translator with a fixed time required. Translators can be full-time translators of the company or collaborators. After receiving the translated documents, the project manager of the company will check and edit the documents to match the content and format as well as word errors.
Multi-language translation is our advantage, we provide a translation service for about 30 common languages such as:
Translation of overseas study documents: English, French, Russian, German, Hungarian, Bulgarian, Ukrainian, Italian, Czech, Chinese, Taiwanese, Japanese, Korean, Thai, Lao, Malaysian, Indonesian, Myanmar, Spanish, Portuguese, Swedish, Danish, Finnish, Dutch, Norwegian, Arabic, Turkish, Cambodian, Polish, etc. that makes it rich in translation languagues and be able to meet the demand of all translation documents in case of any request from Clients.
 
Package 1: Fixed-format text
Package 2: Normal text
Package 3: Professional text
1.Definition:
Means texts in judicial form issued in Vietnam, with fixed, repetitive content, little new content, with format that is not too fussy, complex
Means civil transaction texts (not in fixed format) that are easy to find in daily life, without complicated specialty or intensive academic knowledge.
Means those texts which are highly specialized, complex presentation, high academic, using high-tech software, complex format … requires translators to research and put a lot of effort and time for the translation
2.Classification
– Birth certificate
– Registration of marriage
– ID card, Land Use Rights Certificate
– Household book, passport
– Judicial record No. 1, 2
– Certificate of bachelor or baccalaureate
– High school transcript 2-3
– Driving License
– Documents include: Certificate of marital status, decision, certification, confirmation, autobiography resume … ..
– Transcript….
– Certificate of origin, quality …
– Economic contracts, principles, simple and common transactions, financial statements
– ……………………
– Specialty: Type 1 (Intensive)

– Medicine, Pharmacy …
– Environment (Geology …)
– Sociology (Buddhism, tourism …)

– Vietnam standards

– Chemicals, cosmetics …

Specialty: Type 2 (Normal)

– Construction
– IT
– Literary
– Machinery (Manual, principle …)
– Finance and banking
6. TRANSLATION OF VISA APPLICATION FOR COUNTRIES IN THE WORLD, INCLUDING
6.1. TRANSLATION OF FRANCE STUDY
6.2. TRANSLATION OF U.K. STUDY
6.3. TRANSLATION OF JAPAN STUDY
6.4. TRANSLATION OF RUSSIA STUDY
6.5. TRANSLATION OF CHINA STUDY
6.6. TRANSLATION OF GERMANY STUDY
6.7. TRANSLATION OF THAILAND STUDY
6.8. TRANSLATION OF U.S. STUDY
6.9. TRANSLATION OF KOREA STUDY
6.10. TRANSLATION OF SINGAPORE STUDY
6.11. TRANSLATION OF AUSTRALIA STUDY
6.12. TRANSLATION OF TAIWAN STUDY
CHEAP TRANSLATION QUOTATION FOR OVERSEA STUDY APPLICATIONS
Service quotes
After reviewing customer documents, information will be transmitted to the Sales Department to be able to make a quote to customer.
There are three types of quotes:
Quotes over the company counter
Quotes by email
Quotes by phone
If the customer agrees with the price quoted by our company, the document will be transferred to the Project Department and inform the return schedule to the customer.
Depending on customers' language for translation, we will provide quotation for the oversea study applications based on customers' request and papers for translations. Please contact us to know more about our cheap oversea study application translation service.
8.  REASON FOR CHOOSING USDOCUMENT DELIVERY AND CUSTOMER FEEDBACK RECEPTIONThe completed documents will be delivered to customers on the designated date. Our company's salespersons will ask for customers' feedbacks on our services. Or in case customers do not work directly with salespersons, they may leave feedbacks on the company's websites. These feedbacks will be summarized and submitted to the company's Director.1. Have a selective team of interpreters and translators with in-depth experience in the field of interpretation and translation.
2. Provide flexible and preferential quotation for long-term customers, with large translation volume
3. Undertake to refund 100% of the translation error is larger than 9%
4. Ensure absolute security for customers' information
5. Ensure the time and schedule of translation, edit by a leading quality control procedure, ISO 9001: 2008 recognized by international organizations, such as BVQI, APAVE.
6. Ensure permanent product warranty and store documents for customers in 10 years.
7. Support 24/24 for all interpretation and translation services.
8. Provide free consultancy for services by an enthusiastic and experienced staff.
Translation price breakdown
For the package of Profile of Study translation documents (Degree, transcript, health certificate, IC …)
The calculation is as follows:
Translation fee: Total number of original pages * unit price (subject to language of translation) = Total translation fee
Notarization fee: The total of notarized sets * notarization unit price = Total notarization fee (<14 original pages / 1 notarized set).
Printing fee: Total pages (translation + original page + tip) * printing unit price = Total printing fee
2.For package 3 with the intensive specialty texts ….
(Ordinary translation, without notarization)
The calculation is as follows:
Translation fee:
Calculated according to the number of words (300 words / page) x unit price = Total translation fee
Calculated according to the number of original pages (in case words cannot be counted)
+ The number of words ≤ 300 words shall be counted as 1 A4 page
+ The number of words ≥ 300 words shall be counted as 1.5 or 2 A4 pages
Company seal: Free the first set of stamps
Our translation fee includes correction as to original format, proofreading, and product warranty for 3-6 months. Customers do not have to pay any other fees.
Method of payment:
For new customers with total fee less than or equal to 1 million: Please pay 100% of the translation fee in advance. After payment, the customer will receive a retail invoice with an appointment to return documents.
For regular customers: Customers will pay 100% after receiving the complete translation.
For new customers with total fee more than 1 million: Please pay 70% of the package value in advance, pay the remaining of 30% after customers receive full service as ordered.
Come to HACO, customers will benefit the optimal language solution, with technical translations:
The content of the translation is 100% technically accurate;
On-Time service;
Absolute confidentiality of translation documents;
Professional service;
Lifetime warranty;
Best prices, flexible payments.
HACO COMMITS 100% REFUND
IF THE ABOVE STATEMENTS ARE NOT TRUE
Please contact us to have a perfect translation:
Address: No. 2/68 Nguy Như Kon Tum – Nhan Chinh – Thanh Xuan – Hanoi
Tel: (+84) 435543604             Hotline: (+84) 983820520 _ (+84) 982045522