TRADOS – Breakthrough in translation.
TRADOS Software – international quality – reasonable price. Haco Translation Company has executed hundreds of TRADOS translation projects and offered customers the most accurate translations. TRADOS translation will create many benefits to you if your project is appropriate for the use of the software.
At present, competition in the field of translation is very harsh. Because TRADOS software is preeminent, HACO Translation Company has asked its translators and collaborators to learn how to use it. We have signed many translation contracts in the fields of insurance, construction, IT, etc., and met all requirements for accuracy and progress.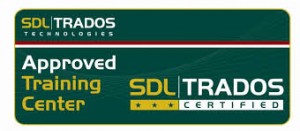 Using the software, we have accumulated much experience in translation: new words and phrases are always updated, and they are professionally classified in the memory. It is our valuable asset and a good tool for the completion of other translation projects in the future. With the software, translation is accurate, projects are punctually completed and enterprises can gain the highest efficiency.
Haco Translation Company takes full advantage of the TRADOS software:
Assuring unity in terms:
Trados can compare words or sentences which are being translated with words or sentences which were translated. If there is any difference, it will notify the translator for adjustment. This function is very important. It reflects professionalism of a translation company, helps customers have the most accurate translations, and creates confidence to customers.
Trados can create bilingual documents:
trados can save translations and originals in a bilingual form for comparison when necessary. In addition, it can create helpful memory, which is like a dictionary for convenient lookup.
Formats of original documents are unchanged:
Trados assures that translations have the same format as their originals. Customers are completely satisfied with this function.
Saving time and effort for translators and customers:
With the above-mentioned advantages, TRADOS functions as a database with daily, monthly and yearly accumulation. It helps translators take advantage of such database for next translation. As for a translation company, it contributes to the accurate translation of project documents, bidding documents, books, medical and pharmaceutical documents, etc. In addition, it helps reduce translation costs and time.
All the statements above show that we have implemented a good preparation for our integration into the international translation community. We always meet all requirements for translation accuracy and progress. With our fame in Vietnam, we are sure that we will be famous in the world in the near future.
When you need translation services for important projects with the use of the software, please contact us. We undertake to assure accuracy, progress and the most reasonable prices.
Haco Translation Company would like to thank you for your belief and co-operation.
If you have needs for translation, please contact:
Tel: 04.35543604 _ 00844.35543604
Hotline: 0983820520 – 0982045522_ 0084.983820520 – 0084.982045522
Email: hanoi@dichthuathaco.vn