To translate legal documents is difficult; therefore, translators must be competent. Haco Translation Company has translated thousands of pages of legal documents such as civil law, criminal law, economic law, foreign investment law, etc. The quality of translations is always assured and prices are the most reasonable. Our customers are domestic and foreign individuals and organizations.
Any nation has its own legal system. Law plays an important role in our social life. With importance of laws, especially the Foreign Investment Law, after joining the WTO, Vietnam's laws were translated into many foreign languages to create good conditions for international economic integration.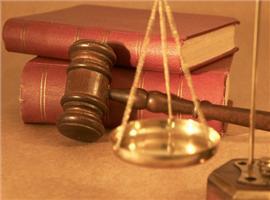 Haco Translation Company signed many important contracts for the translation of legal documents such as the Investment Law, Land Law, Commercial Law, Import-Export Tariff Law, etc. Because of our enthusiasm, professionalism and prestige, customers appreciate our translations. We always offer the most professional services and the most reasonable prices to all customers.
In addition, we usually translate documents for legal consulting firms such as Gia Pham Law Firm, A Dong Law Firm, Quang Minh Law Firm, etc.
With very careful recruitment, we have competent and experienced translators in the field of law; therefore, legal documents translated by them are the most accurate. In addition to good language skills, the translation of legal documents requires a thorough knowledge of law. Our legal document translation team consists of translators and lawyers.
In the legal document translation process, there are also 08 steps. This process is used for the translation of any legal document.
Haco Translation Company would like to thank you for your belief and co-operation.
If you have needs for translation, please contact:
Tel: 04.35543604 _ 00844.35543604
Hotline: 0983820520 – 0982045522_ 0084.983820520 – 0084.982045522
Email: hanoi@dichthuathaco.vn