HACO Translation Center is the pioneer in translation services. With many years of professional experience and good results of big projects, we have enough self-confidence to be in charge of Chinese – ensuring perfect results suitable with your style, completing quickly and serving thoughtfully, matching with our strategy "Happiness when you come, satisfaction when you leave".
Professional Translation and Notarization of Chinese Documents.
Among foreign languages in Vietnam, Chinese appeared for the first time. It is the official language of 1/3 of the world population and of the second-largest economic power in the world. Because of advantageous geographical conditions, cultural exchanges and economic co-operation between Vietnam and China have been strengthened. Chinese plays an important role in the promotion of relations between the two countries in the fields of economy, society, politics, science & technology, law, education, and health.
Efficient economic co-operation with China has created many benefits to Vietnamese citizens. More and more Vietnamese citizens have a desire to do business with Chinese partners, visit great construction works of China such as the Great Wall, Beijing Old Palace, Tian An Men Square, etc., and study at famous Chinese universities such as Beijing University, Jing Hua University, etc. More and more Chinese partners want to invest in Vietnam. However, the difference between the two languages is a barrier to co-operation among partners.
Therefore, our mission is to become a connection for friendship and cooperation between Vietnam and China and remove language barriers. For the quick, accurate and efficient translation of documents, academic degrees, legal documents, scientific and technical documents in projects. We not only base on our experience, but also promote our strengths in the field of translation. It requires that translations must be good at the source language and target language, and have good knowledge in the fields of culture, history, sociology, etc.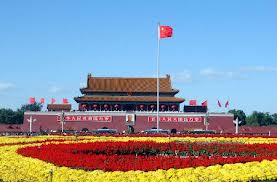 We are proud that we have successfully completed many Chinese-Vietnamese and Vietnamese-Chinese documents. Our translations are always appreciated by customers. This shows that we are a leading translation company in Vietnam. Our slogan is Prestige – Quality – Speed – Efficiency – Security.
If you have needs for Vietnamese-Chinese-Vietnamese translation, please contact:
Vietnam Tourism & Training – Translation JSC
Add: No. 1, Lane 68 Nguy Nhu Kon Tum – Nhan Chinh – Thanh Xuan – Hanoi
Tel: 04.35543604 _ 00844.35543604
Hotline: 0983820520 – 0982045522
Website: http://dichthuathaco.vn
Email: hanoi@dichthuathaco.com.vn