HACO Translation Center is the pioneer in translation services. With many years of professional experience and good results of big projects, we have enough self-confidence to be in charge of Korean – ensuring perfect results suitable with your style, completing quickly and serving thoughtfully, matching with our strategy "Happiness when you come, satisfaction when you leave".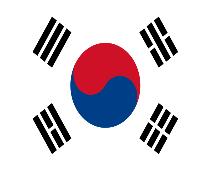 Introduction to South Korea: South Korea is also known as the Republic of Korea. As a country in East Asia, it is located in the south of the Korean Peninsula; it borders on North Korea in the north, borders on the Sea of Japan in the east, and borders on the Yellow Sea in the west. South Korea has temperate climate and its terrain is mainly hills and mountains. Its area is 100,032 km2.
– Capital                      : Seoul
– National flag             : Taegeukgi: Symbol of 'World harmony and peace"
– National flower         : Mugunghwa: Meaning 'immortal flower'
In Vietnam, although the Korean language didn't appear early and isn't really common, it has become a necessary language in business relations together with Vietnam-Korea relations in recent years. The year 2012 marked 20 years of diplomatic relations between Vietnam and Korea. Also in the year, there were many cultural, economic, political and social events.
With abundant manpower, the Vietnam market is very potential and appropriate for the establishment of workshops. In addition to investors from China, Japan, etc., Korean investors have been more and more interested in this market. Korean investors in Vietnam are large groups such as Samsung, LG, Huyndai, Lotte, etc. and small and medium companies in the fields of economy, culture and society, especially technology transfer and construction.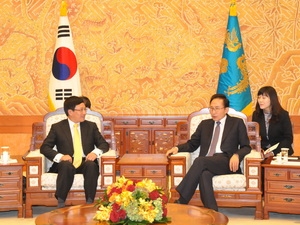 In addition, with the development of Hallyu (Korean Wave), Vietnam is under the influence of this wave. Not only young people who love Korean music, films, culture and country but also housewives and technology lovers are very interested in products of this Kimchi country. On such basis, Vietnamese investors are also seeking Korean partners for mutual development.
Although there are needs for Vietnamese-Korean (Korean-Vietnamese) translation, there are some difficulties. There is a lack of translators of this language or some translators aren't really competent. It is very important to accurately translate Korean documents, especially machinery and construction documents. If translations of such documents lack accuracy, even in some sentences, consequences are serious. Therefore, in order to have good translations, translators must have good language skills and devote much effort.
With our missions, Haco Translation Company always tries its best to become a bridge for connecting cooperation relations between Vietnam and Korea and removing language barriers for mutual sustainable development. Our translators of the Korean language are competent, enthusiastic and creative, which is our advantage. We undertake to accurately translate documents with the most reasonable price.
We are proud that we have successfully executed many projects for the translation of Vietnamese-Korean and Korean-Vietnamese documents and created success and satisfaction to our customers. This reflects our capacity and leading position in the field of translation, especially Korean translation in Vietnam. Our slogan is Prestige – Quality – Speed – Efficiency – Confidentiality.
If you have needs for Vietnamese-Korean-Vietnamese translation, please contact:
Tel: 04.35543604 _ 00844.35543604
Hotline: 0983820520 – 0982045522
Email: hanoi@dichthuathaco.vn
Website: https://dichthuathaco.com.vn