HACO'S VIETNAMESE LANGUAGE CENTER which is licensed by the Department of Education and Training of Hanoi (Vietnam) has been intensively teaching Vietnamese to foreigners for many years. The center's teaching program, which was broadcasted on VTV4, introduces effective Vietnamese learning method for foreigners and overseas Vietnamese. Students of the Center are mostly staff, management leaders, business owners, … want to learn Vietnamese to work, invest and do business in the Vietnamese market as well as in the world. HACO Vietnamese Language Center has become part of the love to Vietnamese of foreigners who study hard, work hard, have clear study purpose, … they are confident in social communication as well as in business investment.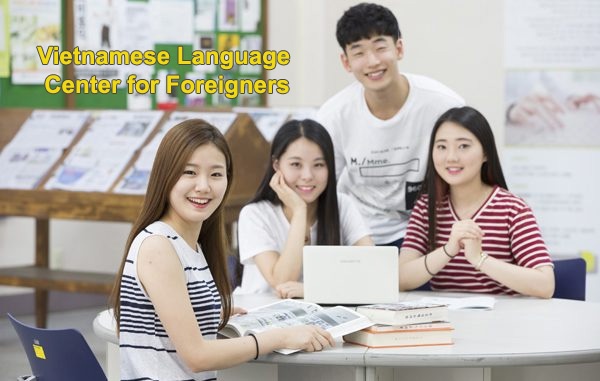 1. Always make sure the phylosophy of the training profession _ Teaching what students need – Not teaching what teachers have.
2. Team of qualified teachers – pedagogical skills – experience – responsibilities – job love. 100% of teachers have professional qualifications and experience in teaching Vietnamese to foreigners. _ Undergo continuous testing, monitoring and evaluation to improve quality.
3. Teachers always awaken the love of Vietnamese for students and they learn from the heart. And self-study is the best way to develop the fastest language thinking.
4. Prestige – quality on top – is the reason why HACO has foreign language training contracts lasting from 5 to 10 years with investors.
5. Ensure the quality of the national standard language
Teach VIETNAMESE through native language.
7. UNIQUE TEACHING METHOD: FAST AND EFFICIENTLY – practical teaching method – means learning together with practice, practice until student can speak and hear.
1. After 3 months, students can communicate well;
2. After 6 months, participants will communicate and write well at work;
3. After 10 months, learn to use Vietnamese to translate and interpret
After 6 to 10 months course – students who have started from the beginning without knowledge of Vietnamese can translate – interpret, meeting the needs of intensive work. This level is equivalent to a graduate of a language school after 4 years of study.
STUDY PROGRAM
– Basic Vietnamese
– Advanced Vietnamese
– Comprehensive Vietnamese
– Vietnamese for communication
FORMS OF LEARNING
– At the Center
– At students' workplace
– Through the website
– Via skype
– Via zalo _ viber
– Through facebook
HACO FOREIGN LANGUAGE CENTER Commits to refund 100% of Money
IF THE STUDENT FOLLOWS THE SYLLABUS WITHOUT RESULTS