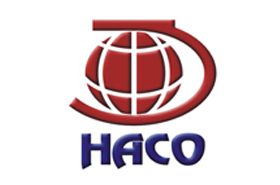 HIGH QUALITY VIETNAMESE TRAINNING FOR FOREIGNER
"Vietnamese is Vietnamese's culture and virtue!"
In order to meet the increasingly need studying Vietnamese in the trend of global integration. HACO CENTER FOR VIETNAMESE TRAINING has continuously opened Vietnamese courses for foreigner to attend.
*COURSES:
– Basic Vietnamese (Grade A)
– Intermediate Vietnamese (Grade B)
– Advanced Vietnamese (Grade C)
– Intensive Vietnamese with skills (listening, speaking, reading, writing)
– Specialist Vietnamese (Linguistics, History, Culture, Literature, Art…)
– Fast Basic Vietnamese (Communication, Tourist, Business…)
– Advanced / Intensive Vietnamese with skills (listening, speaking, reading, writing)
– Pre-graduated and Post-graduated Vietnamese: For foreign students with enough standards on Vietnamese (foreign language) to prepare for graduated post-graduated education in Vietnam.
*BENEFITS GAINED AFTER ATTENDING TO LEARN VIETNAMESE IN THE CENTER:
– The course is undertaken by enthusiastic and skilled teachers. The Center is specializing in Vietnamese Training for foreign student to Vietnam, businesspeople, tourist, overseas Vietnamese returning Vietnam to work and live…
– The program is designed to be suitable for many objects from primary level to advanced level. Learners are studied and practiced 4 skills: listening, speaking, reading, and writing. After finishing the course, learners will have enough confidence to communicate with Vietnamese with their knowledge on vocabulary, grammar structures learned.
Time: Flexible with the requires of learners (morning, afternoon, evening)
Number of learners of a class: From 01 to 05 learners.
Address: At the HACO Center for Vietnamese Teaching – 1/68 Nguy Nhu Kon Tum – Nhan Chinh – Thanh Xuan – Hanoi or at the address according to learners' requirements.( office, private house, hotel…)
Form of organization:
+ Teaching for individuals who come to register for Vietnamses class at the Center.
+ Teaching according to contract with agencies, organizations.
HACO CENTER FOR VIETNAMESE TRAINING
Add: No. 1/68 Nguy Nhu Kon Tum – Nhan Chinh – Thanh Xuan – Ha Noi
Tel : 04-35543604 / 04-35543915
Mobile: 0983820520 / 0982045522
Website: https://dichthuathaco.com.vn