HACO Translation Center, with stable development in translation cum interpretation, has created more and more reputation domestically and globally. Apart from translation project of thousands of pages, HACO Translation Center is also responsible for interpretation in many meetings, conferences in many different languages, including French – making clients satisfied on professionalism and accuracy.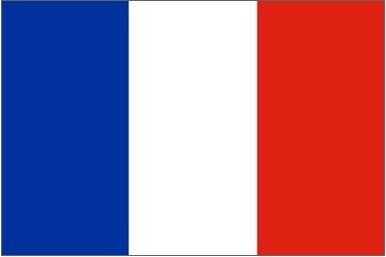 The French language is considered as the language of love and romance. When pronounced, it is pleasing to the ear. It is also called the noble language and the language of European diplomatic circles. It is a difficult language with close grammatical structures. It is also an official language of many international organizations such the United Nations, the European Union, the International Olympic Committee, the Community of French-speaking Countries, Universal Postal Union, and many countries.
In the economic integration and development trend, Vietnam is considered as a potential country with more and more needs for purchase and consumption. Realizing this, many foreign countries, organizations and individuals want to invest and cooperate in Vietnam. The Community of French-speaking Countries isn't an exception. In Vietnam, there are more and more development cooperation projects in the fields of economy, culture and society. Therefore, many economic organizations have needs for French interpretation. Language difficulties are the main barrier for cooperation. We concern ourselves about how to become a bridge for new development cooperation. The establishment of Haco Company aims to remove language barriers and create new development cooperation. Our slogan is Speed – Accuracy – Efficiency. For this reason, many partners have co-operated with us for mutual development.
French interpretation requires accuracy, progress and unity. In such interpretation, we have competent interpreters and experienced experts in the fields of health, mechanical engineering, construction, economic contracts, etc. and various types of interpretation such as simultaneous interpretation, conference interpretation, interpretation in commercial negotiation, accompanying interpretation, remote interpretation, etc.
As an experienced and reliable supplier, HACO Company can process and manage information efficiently using quality, project and confidentiality management systems. We always do our best to supply the best services to all customers. We are proud of our leading position in the field of French interpretation in Vietnam.
If you have needs for Vietnamese-French-Vietnamese or French-English-French interpretation, please contact:
Tel: (844)35543604 _ (844)35543604
Hotline: (844)983820520 – (844)982045522
Email: phiendich@dichthuathaco.vn
For getting the best service.!